Owner's Photo Competition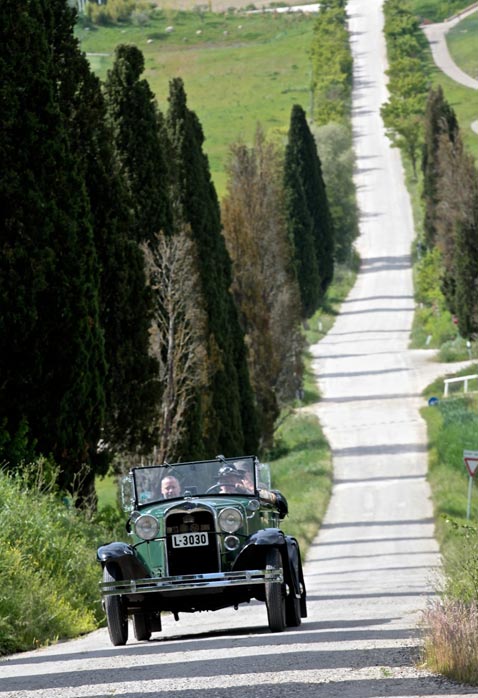 And the winner of this months Owner's photo competition goes to Fulvio Di Rosa for the photo he captured during The Trip which we highlighted last month please click here if you missed it.
Fulvio captures a timeless scene…. adventurers in an open top vintage car passing through Tuscany's famous cypress trees.
Each month one high resolution photo will be chosen and circulated electronically; from now on the winner will fittingly be presented with a copy of the renowned American photographer Leonard Freed's photo book IO AMO L'ITALIA. Freed's exhibition Io amo L'italia was held during 2012 in Milan, Rome and Turin and well supported by both critics and the general public.