If you were at Borgo di Vagli in your Tuscan residence in the coming months, below are a few attractions to consider attending.
Premier Olive Pressing Dinner
Borgo di Vagli
Trattoria I' che c'è c'è
Wednesday 17th and Saturday 20th October

Premier olive pressing dinner in our charming Trattoria: once again due to high demand we will have two gourmet dinners featuring Fulvio's newly pressed olive oil. Fulvio will harvest a small amount of olives, which he'll take to be pressed and the bounty will be paired with a special oil themed dinner and accompanied with a hearty Tuscan red.
Maria Abramovic
Palazzo Strozzi
Florence
Sept 21 2018 - Jan 20 2019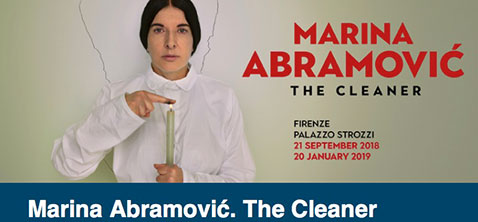 From 21 September 2018 to 20 January 2019 Palazzo Strozzi hosts a major exhibition featuring Marina Abramović, one of the most famous and controversial figures in contemporary art, whose works have revolutionized the idea of performance, testing her body and expressive potential to the limit.
Click here for details, tickets and opening hours
Open Cellars on St Martin's day
10/11 November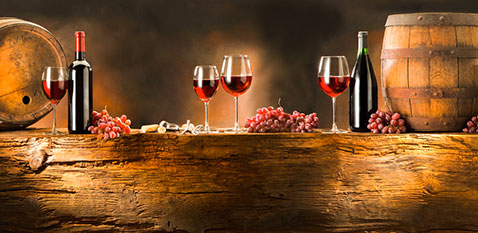 San Martino in Cantina becomes 'Open Cellars in San Martino': the autumn event of the Wine Tourism Movement debuts on Saturday 10 November and Sunday 11 November throughout Italy with the intent to share with its many fans the joy of tasting the wines from the last harvest as well as combining them with seasonal products. It is with this spirit that the MTV cellars are preparing to welcome visitors through tastings, lunches with the winemaker and numerous activities until sunset.
Click here to find out where to go!
Eurochocolate Perugia
19 - 28 October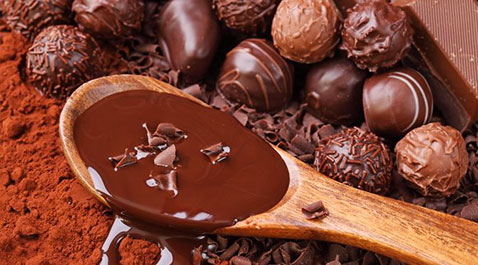 Since the early 90s people have been flocking to Perugia's annual festival of chocolate goodies Eurochocolate. If you have a sweet tooth, book your travel plans immediately because, without a doubt, this is a dessert lover's paradise. Amidst Perugia's stony streets lie dozens of carts and small shops selling their mouth-watering wares. The quiet has disappeared from the streets as songs adoring chocolate blast from street-side speakers and the hum of happy tourists gets louder and louder with each delicious bite.
Click here for details
Altrocioccolato - Fair trade chocolate festival
Città di Castello 27/29 October

Altrocioccolato is a cultural event which for over 15 years brings together Fair Trade and Solidarity projects, starting from the passion for the world of Cocoa and Fairtrade Chocolate, embracing the broader issues of sustainability and the preservation of food and the Earth.Organized by Umbria EquoSolidale, Altrocioccolato creates projects and events offering the possibility, to the producers of the Southern hemisphere and to the realities of the Italian solidarity economy, to present and tell about their products, their problems, their work ...
Click here for all the detials
Zafferiamo Saffron festival
Città della Pieve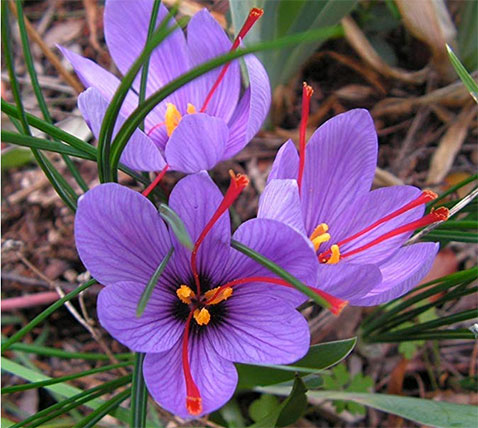 One of Umbria's most popular autumn culinary festivals is the Città della Pieve's Zafferiamo.
Every October the town's saffron consortium puts on a wonderful sagra (festival) to celebrate the harvest. Strolling this northern Umbrian town in this period, visitors pass shops with baskets of lilac crocus petals out front, lilac sprays of crocus flowers decorate a textile shop window, toy shop entrances and the gelaterie feature ice-creams and yogurts with saffron…
Learn and taste all about the art of making and cooking saffron in Umbria at Zafferiamo!
White Truffle Exhibition Market
Gubbio
31/10 - 4/11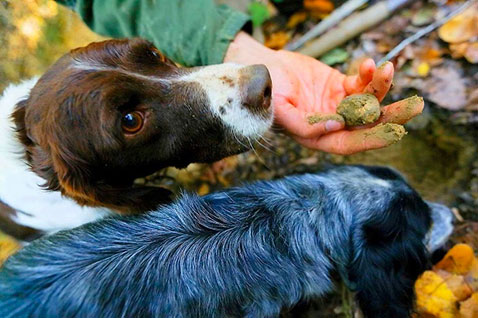 The Gubbio White Truffle Festival will turn Gubbio's historical city centre in an open-air street market with hundreds of stands selling, not only the King of the Table, the rare and precious truffle, but also many food products, produced in local farms. For the whole weekend, strolling through the narrow medieval streets and squares of Gubbio, you will have the chance to discover all the typical products that the area can offer, trying to resist (you won't make it!) to the splendid truffle aroma spreading all over the city.
White Truffle Exhibition Market in San Giovannid'Asso
10/11 and 17/18 November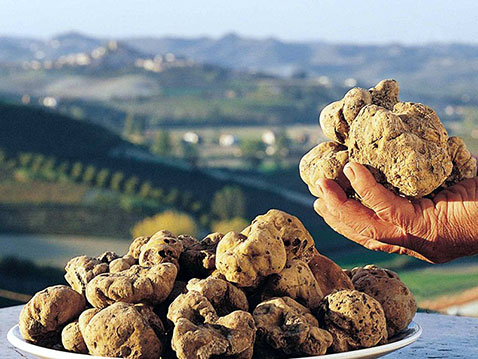 The area around San Giovanni d'Asso, which is the oldest hamlet in the entire Crete Senesi region, produces black truffles as well as the sought-after and costly white truffle. A truffle market fair and festival is held here during the second and third weekends of November.
The natural conditions of this area and lack of pollution produce truffles of the highest quality. But though there are many in the surrounding countryside, they are not easy to find and are often buried a foot underground. A kilo of this "hidden gold" can fetch up to 3000 Euros in the international marketplace and dogs are trained for months on end to find, but not destroy, these hidden treasures.
Click here to learn more
Sagra Della Castanga - Festival of the Chestnuts
Pierle (2 kilometres from Vagli) 12th, 13th, & 14t October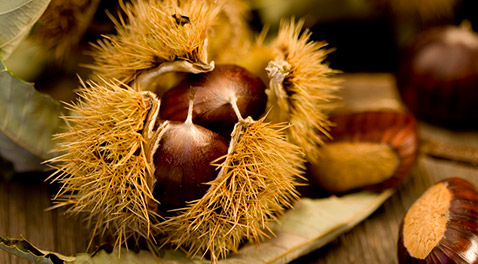 And not to be missed - Enjoy the VERY local celebration of "Sagra della Castagna", which takes place October 12, 13 and 14 this year next to Pierle Castle - just a stone's throw from Borgo di Vagli. A country gastronomic festival featuring local food (roasted chestnuts), dance, music and more. A tradition in your backyard not to be missed. Many owners make it a tradition to sync their diaries and attend this annual event - see you there!
Click here to learn more