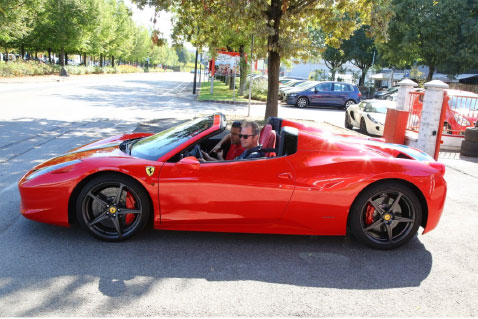 Each month we highlight a place of interest around the globe that we consider as unique as Borgo di Vagli. The tips are selected as they either show respect for the environment, nature, and architectural beauty or are deeply indigenous to their individual origin and this month we encapsulate all of these components. This newsletter we highlight Owner Jonathan Neild's Ferrari Experience with Pit Lane Passion.
Driving Experiences: 2016 Ferrari 458 Italia Spider
I've just had a seriously good time driving this beautiful Ferrari 458 Italia Spider here in Maranello, Italy.
I was joined on the tour by friends David and Steve who were over from Australia and they each got to sample the California HS. With 570 hp on tap, we all had a blast. These cars are so easy to drive with their 7-speed automatic gearboxes and are quite civilised around town. But they really come into their own on the open road, be it straight or twisty – never a dull moment.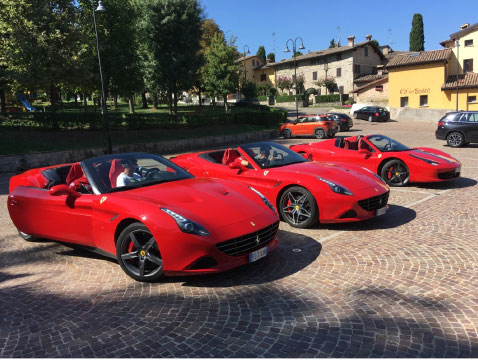 My thanks to 'Pitlane Red Passion' (www.pitlaneredpassion.com) and my co-pilot, Francesco, for a truly memorable and exciting 60-minute drive through the hills outside Maranello.
The town is well worth a visit. Not sure I've ever been anywhere else that is quite like it – the whole of Maranello revolves around the Ferrari car and F1 factories. There's also one of the two 'Museo Enzo Ferrari' here – it's not a huge collection but is of phenomenal quality: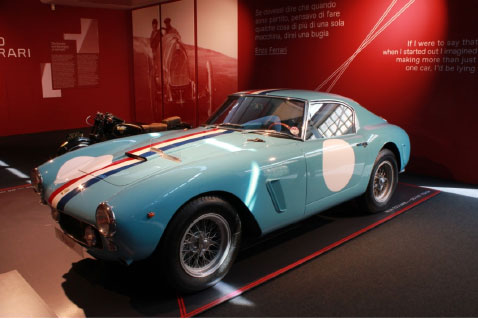 Above: Ferrari 250 GT Berlinetta SWB – built from 1959 to 1962, equipped with a 3-litre V12 engine delivering 260-280 hp in competition form, and 240 hp in road going form.
Following a great lunch at Il Cavallino Ristorante (littered with Ferrari memorabilia), we were off to the other 'Museo Enzo Ferrari', located in Modena, a short 30-minute drive from Maranello. This is another very impressive and again relatively small collection. One building is given over to a selection of engines – racing, road going and experimental. The larger purpose-built hall houses the car collection. In true Enzo Ferrari tradition ('the best Ferrari is the next one'), the company does not possess a large museum collection and most of the cars displayed are on loan from private collections and rotate through the year.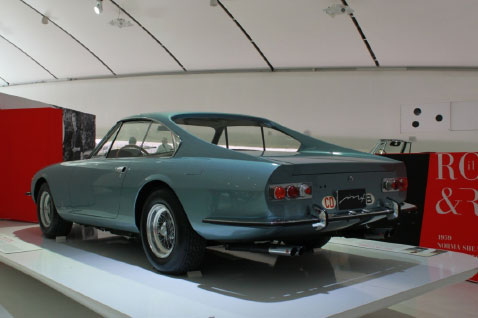 Above: Ferrari 330 GTC – this 1967 example is from the limited Speciale series with just four produced and was built for Lilian, Princess of Rethy, wife of King Leopold III of Belgium. It differs from the standard car in several aesthetic details including its headlights and concave rear window.
All in all, a grand day out driving some future classics and marvelling at the masterpieces from the 1950s to 1990s - thoroughly recommended.
A little more about Jonathan.
Turning His Passion Into A Business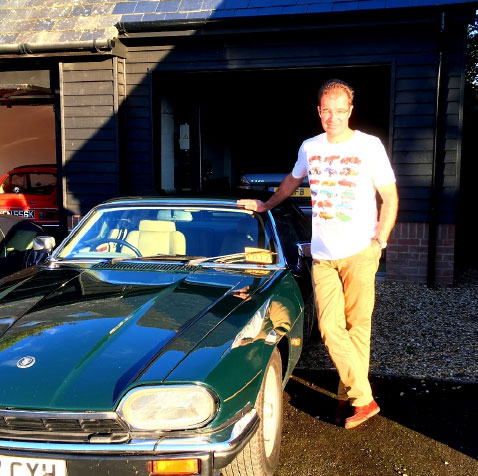 Former executive Jonathan Nield (pictured) decided to call time on his oil industry career and pursue his passion for classic cars by turning it into a business.
Jonathan launched his new business YourClassicCars.co.uk last week and is already seeing keen interest both within the UK and overseas.
"I love old cars" says Jonathan. "They are great to own – and to drive – and can be a great tax-free investment too. It's amazing what bargains you can find if you're in the know. But lots of people don't know where to start and they can be a bit scared to fork out money for something that they don't know a lot about. That's where I come in. For a small commission, I help my clients work out what they want and why, then source the right car for them. And by 'right car', I mean the right make and model of car in the right condition and at the right price to suit their desires, whether it be for pure investment, pleasure or ideally both".
"There are a lot of retired or retiring people out there who would love to own a classic car – and the other big advantage is that you can buy them with your pension money as an investment – and there's no Capital Gains Tax on cars!" adds Jonathan, who is clear on the types of car now on the rise. "Many of the classic cars from the 1950s and 1960s have already appreciated to the point where they are out of reach for most people, whereas desirable cars from the 1970s, 1980s and 1990s are now entering the limelight as affordable rising classics. These are the cars we grew up with but couldn't afford to own when they were new. Chosen wisely they can be great investments that you can also enjoy using – unlike wine!"
Jonathan advises clients to think carefully about what they want to get out of the classic car ownership experience as this influences the whole selection process: "If it's investment potential, I always look for the right blend of rarity, desirability, provenance and condition. If it's purely for the fun of it, there's a lot more choice out there but I still look for cars in good condition that have been well maintained throughout their life or properly restored at some point, to avoid your dream car turning into a money pit!"
"I like to think of myself as your navigator to the joys of classic car ownership" Jonathan adds.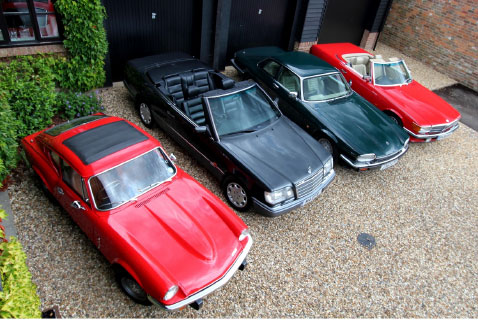 Above: Some of the cars Jonathan has acquired. L to R: 1971 Triumph GT6 Mk III, 1995 Mercedes-Benz E320 Sportline Cabriolet, 1992 Jaguar XJS Coupe and 1989 Mercedes-Benz 300SL.

www.yourclassiccars.co.uk
+44 (0) 7768 033 110
jonathan@yourclassiccars.co.uk