If you are joining us at Borgo di Vagli, whether as an Owner or as a Discovery Visit guest, below are some local events we highly recommend over the coming months:
Premier Olive Pressing Dinner
Borgo di Vagli
Trattoria I' che c'è c'è
Wednesday October 16 and Wednesday October 23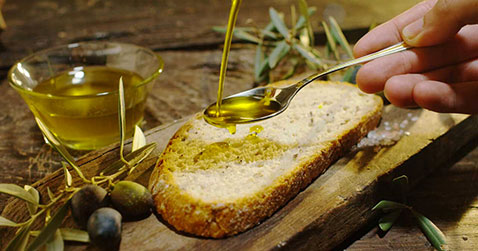 Premier olive pressing dinner in our charming Trattoria: once again we will have two gourmet dinners featuring Fulvio's newly pressed olive oil. Fulvio will harvest a small amount of olives, which he'll take to be pressed and the bounty will be paired with a special oil themed dinner and accompanied with a hearty Tuscan red. A popular evening and not to be missed!
Days of Bacchus
Castiglion Fiorentino
27-20/09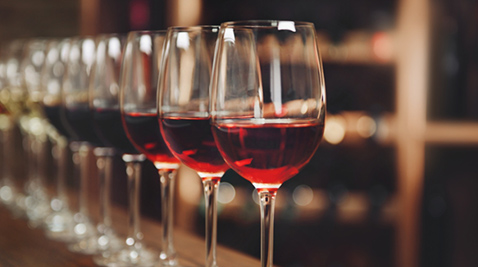 Giorni di Bacco (Days of Bacchus) is a festive time in Castiglion Fiorentino, with food and wine stands in the streets open well into the night (from 7.00pm to 12.00am). The event focuses on wines from Montepulciano, Chianti, Maremma Toscana and the Costa degli Etruschi, as well as other local wines less famous, but no less delicious.
I Primi d'Italia
Foligno
26-29/09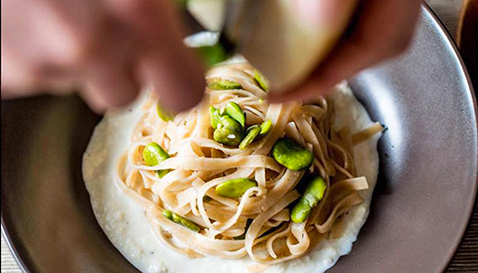 Pasta, risotto, soups, gnocchi, ravioli, agnolotti, polenta –with gluten-free variants as well - are the stars of a very appetizing event in Italy, I Primi d'Italia Festival.
In the historical centre of Foligno, over a hundred recipes, and cooking shows held by international chefs and special guests, cooking classes, high-quality organic food, shows, workshops with journalists and experts, street food and much more.
The Italian pasta is the main character also in the special events between art, cuisine and food culture, in the conferences, workshops with experts and journalists, in the production of the best artisans of food, in the street food suggestions.
Click here for further info


Eurochocolate
Perugia
18-27/10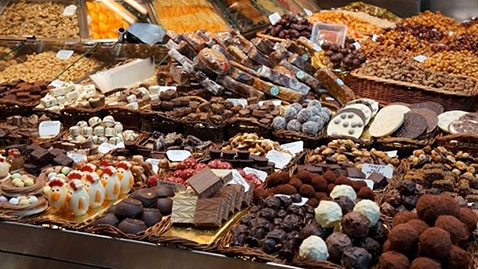 Amidst Perugia's stony streets lie dozens of carts and small shops selling their mouth-watering wares. The quiet has disappeared from the streets as songs adoring chocolate blast from street-side speakers and the hum of happy tourists gets louder and louder with each delicious bite.
Click here for further details
Altrocioccolato
Città di Castello
25-27/10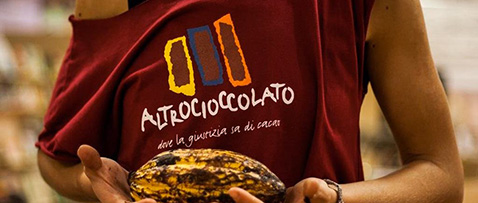 In the heart of Città di Castello, a small city located in northern Umbria, a variety of vendors gathered for Altrocioccolato to celebrate a culinary favorite: chocolate!
Altrocioccolato is an annual festival that brings together Italian-based and international fair trade organizations, specializing in the education, promotion, and sale of fair trade chocolate. However, Altrocioccolato goes beyond just chocolate; vendors of various fair-trade products set up booths and informational sessions, entertainers stage live music and performances, and local vendors sell hand-crafted goods.
Click here for more details
Zafferiamo
Città di Pieve
25/27-10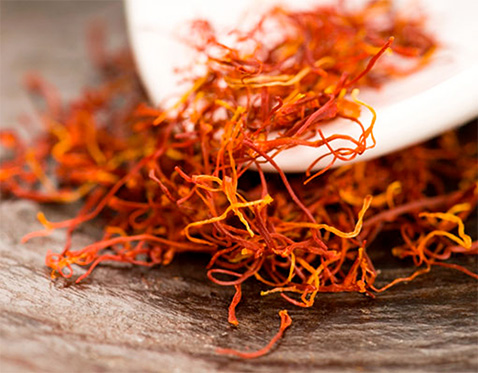 Zafferiamo is one of Umbria's most popular fall culinary festivals. Every October the saffron consortium of Città della Pieve puts on a wonderful sagra (festival) to celebrate the harvest. Strolling this northern Umbrian town in this period, visitors pass by shops with baskets of lilac crocus petals out front, a textile window shop decorated with lilac sprays of crocus flowers, gelaterie featuring ice-creams and yogurts with saffron…
Learn and taste all about the art of making and cooking saffron in Umbria at Zafferiamo!
Exhibition Market of White Potato and Truffle
Pietralunga
12-13/10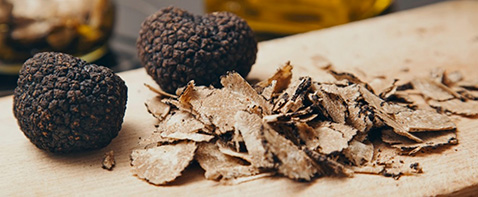 A weekend dedicated to the top products of Pietralunga.
This is an event not to be missed for the delicacy of the gastronomic proposal. Various dishes with white truffles and white potatoes can be enjoyed at local restaurants and taverns. In the various stands set up for the occasion, a vast assortment of typical products can be tasted (cheeses, cured meats, jams, forest products, etc.) Tastings and stalls open for dinner.
Click here for more details
Markets from the World
Arezzo
11-13/10


For most of us, traveling around the entire world might be a dream difficult to achieve, but the Markets from the World (Mercato internazionale) along the streets of Arezzo can let you do so in a virtual way! Explore some of the most distant corners of the planet and off-the-beaten-track through food delicacies and handicraft specialties from many countries. Let yourself be carried away by the aroma of faraway places in what we would love to be our "80 days around the world" journey.
Chestnut Festival
Pierle
11-13/10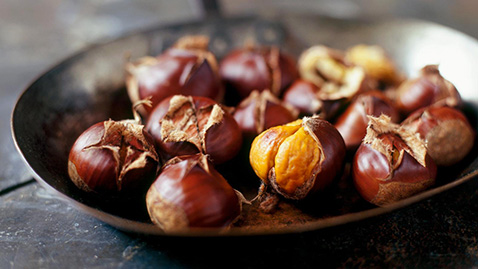 The traditional Chestnut Festival comes back in the charming setting of Rocca di Pierle. A country gastronomic festival featuring local food (roasted chestnuts), dance, music and more. A tradition in your backyard not to be missed.
Thrush Festival
Montalcino
26-27/10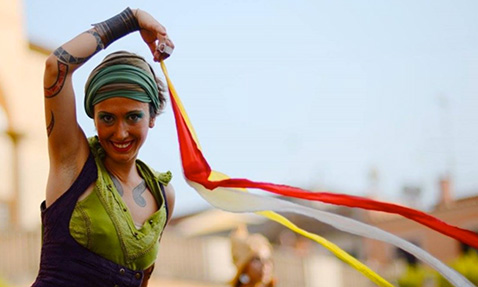 The weekend is filled with pageantry, history, processions, rivalry and excitement. The four neighborhoods of Montalcino close ranks, wear their own colours, and, as the hours pass and festivities begin, the rivalry and passions of the citizens reach fever pitch, culminating in a hotly contested archery tournament on Sunday afternoon. In this tournament the ancient archery skills of the Montalcinesi are tested, and the winning archers bring glory and honour to their neighborhood.
Click here for more details
Fiera dei Morti
Perugia
01-05/10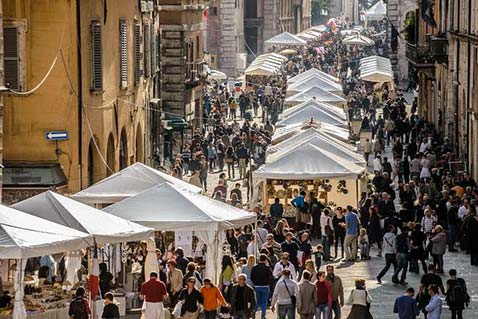 The "Fair of the Dead" is considered the biggest and most important fair of Perugia. It dates back to medieval times, when its name was "All Saints Fair", as it used to take place during that religious holiday. Only from the XIX Century it took its current name.
Today the fair is meant as a huge market, with more than 500 stands, from clothing to household items, from craft works to food and drink, with typical products from the different Regions of Italy.
Festival of the Woods
Montone
31/10-03/11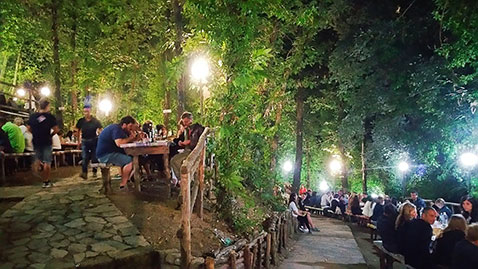 The Festival of the Woods (Festa del Bosco) is a fair dedicated to autumn typical products of the woods and undergrowth and features exhibitions, markets, music and entertainment. A local event not to be missed!
White Truffle Exhibition
San Giovanni d'Asso
9-10/10 and 16-17/10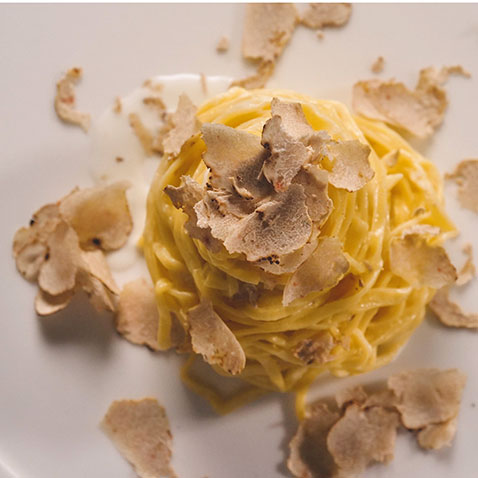 San Giovanni d'Asso lies in the very heart of the Siena countryside, along the Asso torrent. This town is well-known for the exhibition of white truffle (Mostra Mercato del Tartufo Bianco) which is held every year in November. There you will find kiosks and restaurants selling countless specialties made with truffles and accompanied by the best wines: from Brunello di Montalcino to Champagne. The programme includes also cooking shows, a Pecorino cheese competition, special dinners and much more.
Click here for more details
Truffle Market Exhibition
Valtopina
16-17/10 and 23-24/10

The National Truffle and Typical Products Market Exhibition (Mostra Mercato Nazionale del Tartufo) has a wide variety of stands displaying truffles from the Valtopina and also from other areas in Umbria and Italy, together with an interesting section dedicated to products from other countries. Since 1981 this major event has offered a series of activities, including guided tours with truffle experts, tastings with delicious combinations of the famous trifola white truffle with olive oil and wine, and culinary offerings with "all truffle" menus.
Click here for more details
Chestnut Festival
Pierle Castle (2 km from Borgo)
11-13/10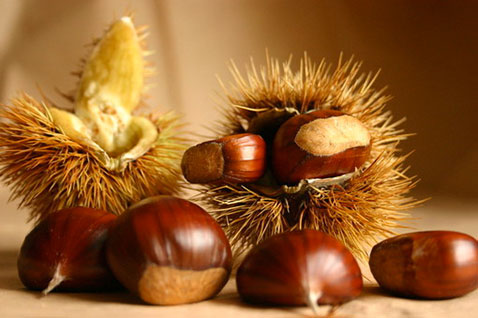 The Sagra della Castagna is always a great event and is held right next to the Pierle Castle. Join the Borgo team and many owners who gather to visit this VERY local celebration each year - just 2 kilometres from Borgo di Vagli. A country gastronomic festival, featuring local food (roasted chestnuts), dance, music and more. A tradition in your backyard - not to be missed. See you there!!!