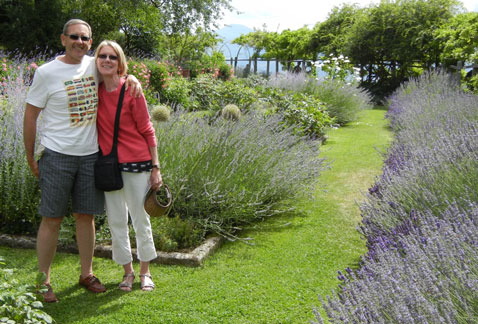 Bruce and Elizabeth, Melbourne Australia
"IF NOT NOW, WHEN?"
We are fortunate to have travelled many times to Europe, most particularly to Italy and France. As a result we subscribe to Italia (and France) magazine, which we pore over as soon as it arrives.
In February this year we spotted a small article about Borgo di Vagli and it struck a chord. After starting to correspond with Lee to get answers to all of the obvious questions, we discussed and confirmed all of the reasons why we have never gone ahead with a property investment in Europe. Yes, the 22 hour flying time was number one on the list. However, the more we investigated, the more attractive it seemed. We had already booked our Northern Hemisphere Summer vacation for June/July so decided to incorporate a Discovery Visit then. In the first week of March, everything was organised and then I had one of those silly (brilliant) ideas.

Owner's Photo Competition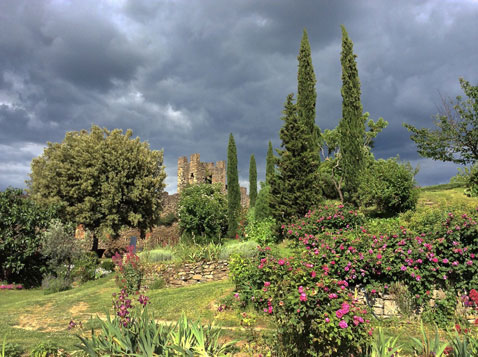 And the winner of this months Owner's photo competition goes to Tom O'Donnell, Northumbria UK. Although taken in May, Tom's photo auspiciously catches this tone of this summer's weather; unsettled, moody and welcoming in a heartbeat. As we continue to increase our photo gallery, we encourage all of our owners and their unaccompanied guests to email: reception@borgodivagli.com with their own favourite photos of Borgo di Vagli in high resolution.

If you were at Borgo di Vagli in your Tuscan residence in the coming month, below are a few attractions to consider visiting.


Palio dei Terzieri
Città della Pieve
12th – 24th August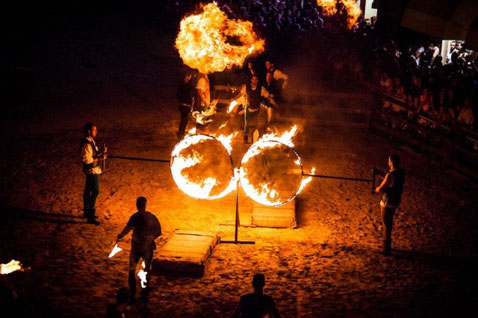 Steak Festival (Sagra della Bistecca)
Cortona
14/15/16 August from 6.00 pm to 11.00 pm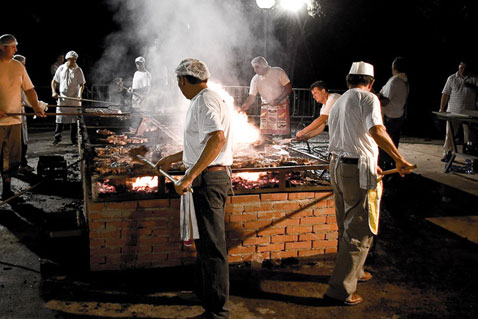 Palio dell'Assunta di Siena
Piazza del Campo, Siena
August 16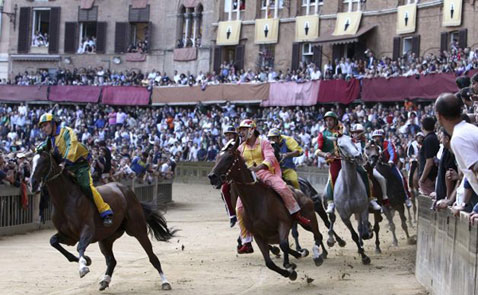 The Siena Cathedral
Siena
August 18th - October 17th 2014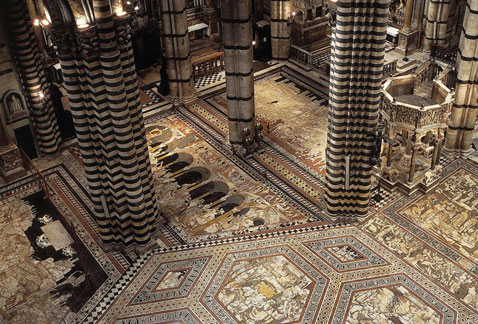 Fruit Parfait Frutta Semifreddo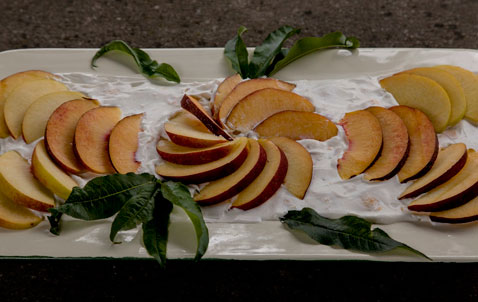 For those of you who haven't yet visited Borgo di Vagli and for those who had the enjoyment of experiencing Dina's mouthwatering casalinga cuisine in the Hamlet's trattoria I' cche c'é c'é, in each newsletter we continue to highlight one of Dina's popular recipes for you to try at home, this month we highlight a popular summer desert, our Fruit Parfait.


Each month we've highlighted a place of interest around the globe that we consider as unique as Borgo di Vagli. The tips are selected as they either show respect for the environment, nature, and architectural beauty or are deeply indigenous to their individual origin.
This month we highlight David Cooper's trip to Norcia.