If you were at Borgo di Vagli in your Tuscan residence in the coming months, below are a few attractions to consider visiting.
Preggio Chestnut festival
Preggio
October 19th-22nd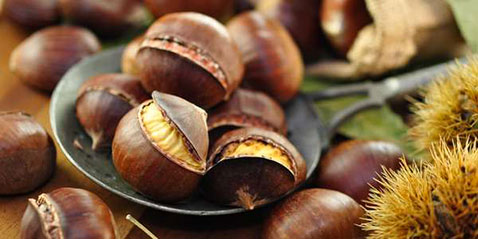 The traditional Chestnut Festival is back in Preggio with its 50th edition. Historical taverns will reopen to serve guests the traditional specialities of Preggio. Wine and chestnuts will abound as well. Will you join us?

Click here for details



Pumpkin Fair
Foiano della Chiana
October 13th-15th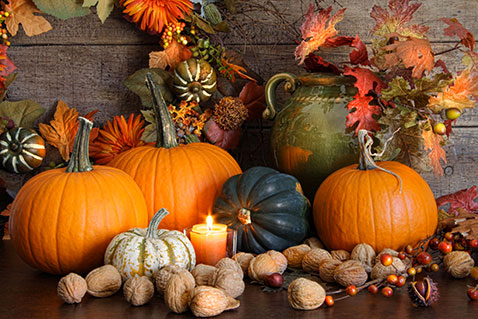 Festa della zucca is a gastronomic festival featuring the pumpkin, the humble fruit of South American origin. The festival offers free tastings of typical products from the Valdichiana and foods made using pumpkin, such as pumpkin bread, pumpkin tortelli and fritelle, pumpkin soup and pumpkin preserves. There are stalls selling gastronomic specialties, arts and crafts, shows for children, etc. Amongst the various events there is also a competition for the largest pumpkin produced.
Opening Hours: 9:30am-8:00pm
Eurochocolate in Perugia
Perugia
October 13th-22nd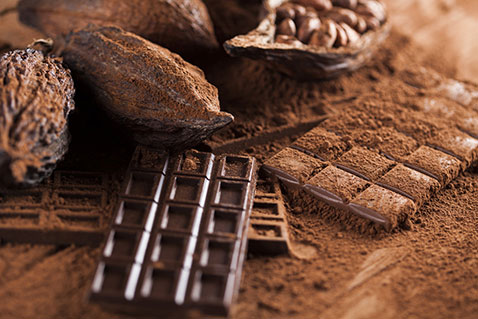 Since the early 90s people have been flocking to Perugia's annual festival of chocolate goodies: Eurochocolate. If you have a sweet tooth, book your travel plans immediately because, without a doubt, this is a dessert lover's paradise.
Amidst Perugia's stony streets lie dozens of carts and small shops selling their mouth-watering wares. The quiet has disappeared from the streets as songs adoring chocolate blast from street-side speakers and the hum of happy tourists gets louder and louder with each delicious bite.
Think of a flavour - any sweet or savoury memory of deliciousness and you will find it at Eurochocolate. What are you waiting for? Your chocolate fantasies will become a reality at this year's Eurochocolate festival!
Click here for details.
Zafferiamo
Città della Pieve
October 20th-22nd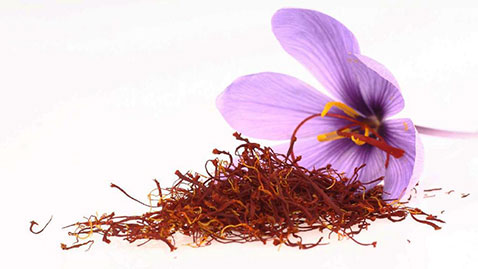 One of Umbria's most popular fall culinary festivals is the Città della Pieve's Zafferiamo. Every October the town's saffron consortium puts on a wonderful sagra (festival) to celebrate the harvest. Strolling this northern Umbrian town in this period, visitors pass shops with baskets of lilac crocus petals out front, lilac sprays of crocus flowers decorate a textile shop window, toy shop entrances and the gelaterie feature ice-creams and yogurts with saffron…
Learn and taste all about the art of making and cooking saffron in Umbria at Zafferiamo!
Steve McCurry - Icons
Sansepolcro
until November 5th

Steve McCurry is one of the greatest masters of contemporary photography and a reference for a vast audience. With his photos, Steve McCurry puts us in direct contact with the most remote ethnic groups and the most diverse social scenarios, underlining a human condition made by universal feelings and glances proudly affirming the same dignity.
Steve McCurry - Icons is an exhibition that collects more than 100 shots, starting with an extraordinary series of portraits and developing among images of war and poetry, of suffering and joy, of wonder and irony. It offers to the visitors a symbolic trip into the complex world of experiences and emotions that McCurry's images stand for: his journeys to India, and then to Afghanistan, the native country of Sharbat Gula, the girl who became an absolute icon of world photography.
Location: Museo Civico - Via Niccolò Aggiunti, 65 - Sansepolcro
Tickets: € 10.00
Opening Hours: 10:00am – 1:00pm / 2:30 – 6:00pm
Click here for further details
De Chirico, Sironi, Depero… Le Regole alle Logge
Gubbio
until November 5th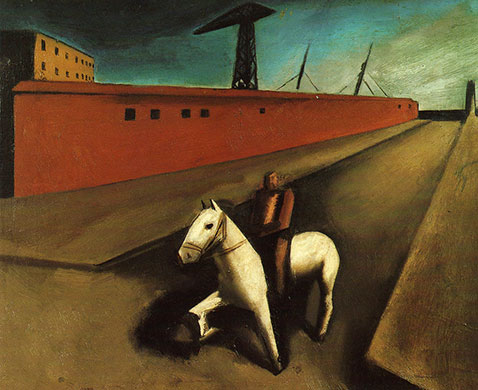 Gubbio has the pleasure of hosting an important appointment with culture: thirty-six works by Mario Rimoldi's prestigious 20th century art collection. The exhibition will be set up in the newly restored spaces of the Loggia dei Tiratori della Lana. The author of the event is the famous art reviewer Vittorio Sgarbi. The artists exhibited are the contemporary artists Sironi, Depero and De Chirico. An impressive frame for exciting paintings.
Location: Logge dei Tiratori della Lana, Piazza dei Quaranta Martiri, Gubbio
Opening Hours: Tue-Fri 3:00pm – 6:00pm; Sat and Sun: 10:00am – 1:00pm / 3:00pm – 6:00pm
Click here for details.
Open Wineries on St. Martin's day
Umbria
November 12th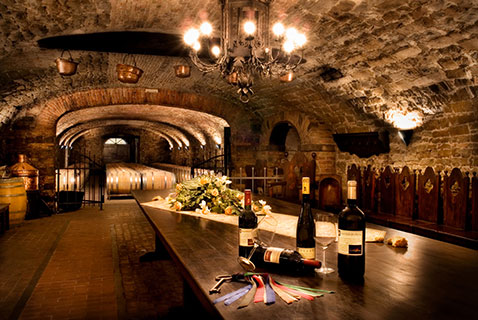 The Association Movimento Turismo del Vino debuts on Sunday with the event "Cantine Aperte for San Martino":, November 12 all over Italy with a new look but with the same intent to share with wine lovers the joy of tasting wines from the latest harvest as well as tasting them with seasonal products. It is in this spirit that the MTV wineries prepare to welcome visitors during tastings, lunches with winemakers and numerous activities until sunset. Here the first list of the Open Wineries in that day in Umbria region. Soon programs will be published.
Click here for details.
Open Oil Mills
Umbria
October 28th-November 29th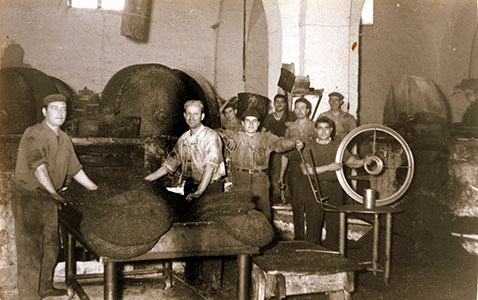 Right in the center of Italy, with no coastline or view to the sea, Umbria is also known as Italy's "green heart" due to the many olive trees that grow on its hills and slopes.
This year again the region's main mills will open their doors to the public to greet tourists, costumers and olive oil enthusiasts. The aim is to promote local extra virgin olive oils and the region's rural destinations.
The 35 mills will host guided tours and tastings, but other venues will host events related to the olive oil theme: olive groves, country houses, historic villages and their beautiful squares, theatres and trattorias will all be involved in this local rural celebration.
The program is very rich, and constantly growing: those who will visit Umbria in November will have the chance to take advantage of free guided tours of the participant cities and villages, music concerts, cooking classes, horse ridings, trekking through the olive groves and witnessing the olive harvests. Every visit at a mill will end with a tasting of freshly milled oil with a slice of warm, fragrant bread, following the local tradition of bruschetta.
Click here for details.