If you were at Borgo di Vagli in your Tuscan residence in the coming months, below are a few attractions to consider visiting.
Palio dei Somari
Torrita di Siena
Jan 28th / Feb 8th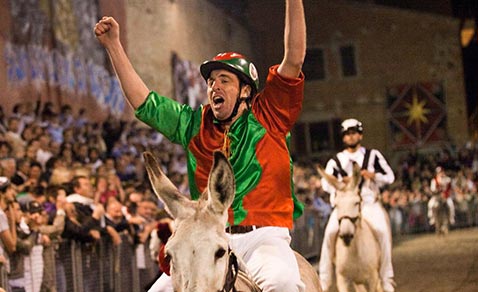 Since 1966, the Palio dei Somari is the most remarkable event in all of the Valdichiana region during springtime. It takes place on the first Sunday after March the 19th, in honour of Saint Joseph, woodworkers' patron saint, who is celebrated on that day. The Palio dei Somari is an unmissable date for everyone wants to lose himself in an evocative location and feel unexpected vibes.
Click here for details
Monet Experience
Museo diocesano di Santo Stefano al Ponte
Florence
Running until 01.05.18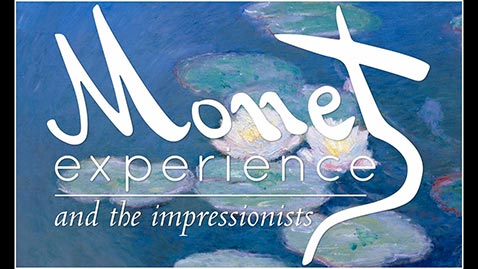 Monet Experience and the Impressionists, is a sensory immersion in the masterpieces of the painter who has taught us the most to look and represent, en plein air, the beauty of nature described in the unique instant of his own revelation. Like no other, before or after him, Monet manages to capture and make eternal the moment of correspondence in which the miracle of perfect harmonisation between representation and reality takes place, between light and color, between movement and stillness, between nature and artist.
Click here for details
From Raffaello to Canova
From Valadier to Balla
Palazzo Baldeschi – Palazzo Lippi Alessandri
Perugia


100 wonderful artworks, including many absolute masterpieces, belonging to one of the Italian most ancient cultural institutions, the National Academy of St. Luca in Rome, will be displayed in a broad-ranging exhibition in Perugia developing in the two prestigious seats of Baldeschi Palace and Lippi Alessandri Palace, located in the town historical centre and used as museum premises. The authors include Raphael, Bronzino, Pietro from Cortona, Guercino, Rubens, Wicar, Hayez, Giambologna, Canova, Valadier, Balla, besides many other Italian and foreign artists between 15th and 20th centuries.
Click here for details
Ambrogio Lorenzetti
Santa Maria della Scala
Siena
until April 8 2018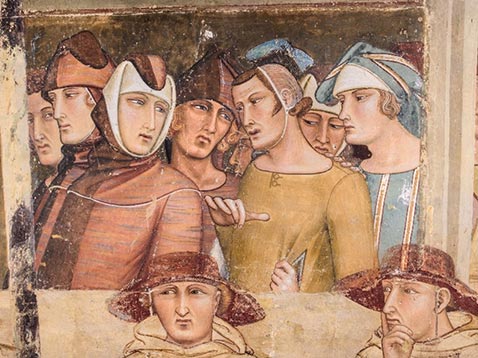 An exhibition that Siena dedicates to one of the greatest European painters of the fourteenth century, paradoxically so far little known. Thanks to important and targeted loans, the exhibition traces the artistic story of Ambrogio Lorenzetti. Ambrogio was one of the greatest painters in the whole of Europe in the fourteenth century, but it can be said - as it may seem a paradox - that he is a little-known artist. It is universally known as the painter of 'Buon Governo', the cycle of allegorical paintings and the extraordinary urban and rural visions.
Click here for details