If you were at Borgo di Vagli in your Tuscan residence in the coming months, below are a few attractions to consider visiting.
International Festival of Young Musicians
Castel Rigone
August 25th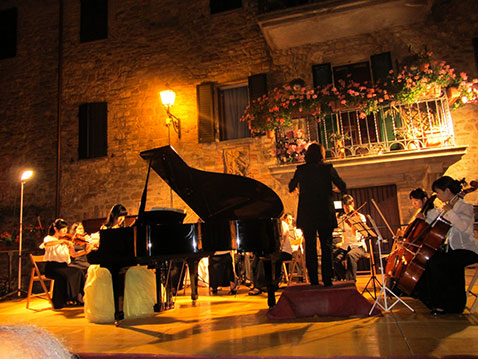 The concerts that make up the festival take place in the charming Piazza Sant'Agostino in Castel Rigone and feature trios, quartets and both national and international orchestras with soloists of great renown. Visitors come from far and wide to hear the beautiful music in this enchanting atmosphere.
Click here for more information
Trasimeno Blues Festival
Trasimeno Lake Area
August 4th

Trasimeno Blues Festival comes back again to the shores of the beautiful Trasimeno Lake to liven up our summer nights. This itinerant festival will reach squares, medieval villages and suggestive natural settings around the lake with the multiplicity of its musical genre.
Click here for more information
The Florence Experimen
Florence
until August 26th

Palazzo Strozzi will be hosting The Florence Experiment, a new site-specific project jointly devised by artist Carsten Höller and scientist Stefano Mancuso: an experiment combining art and science to study the interaction between plants and human beings. The public is directly involved in the project thanks to two monumental slides allowing visitors to slide from the 20-meter high loggia, down to the courtyard, and to a laboratory installed in the Strozzina and connected to the façade of the Palazzo.
For more information click here
From Raphael to Canova
Perugia
until September 30th


A hundred magnificent works, including many absolute masterpieces belonging to one of the oldest Italian cultural institutions, the National Academy of San Luca in Rome, come to Perugia for a wide-ranging exhibition that develops in the two prestigious venues: Palazzo Baldeschi and Palazzo Lippi Alessandri, historical buildings located in the city center and used as museum spaces. With Raphael, Bronzino, Pietro da Cortona, Guercino, Rubens, Wicar, Hayez, Giambologna, Canova, Valadier, Balla, there are paintings and sculptures of other fundamental Italian and foreign artists, to document the great art between the fifteenth and the twentieth century.
Click here for more information
Cortona On The Move
Cortona
until September 30th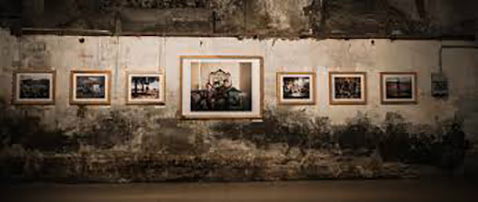 Now in its eighth edition, the international festival of photography Cortona On The Move will host many protagonists of international photography, from the great masters to young talents, in a busy schedule of exhibitions, events program, portfolio reviews with renowned experts and a series of new initiatives. The exhibitions and events will enliven the old town of Cortona, turning it into a big stage in contemporary photography.
For more information click here