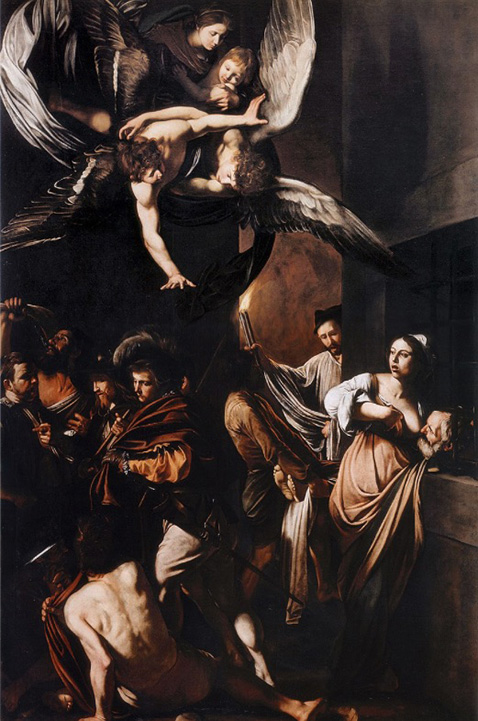 EXCLUSIVE for Borgo di Vagli friends!!! We are extremely proud, delighted and very grateful to our dear and close friend, Frances Mayes, author of the award-winning novel "Under the Tuscan Sun" and many other beautifully penned novels and wonderful Cookbooks for exclusively allowing us to use the following excerpt on Napoli for our Tip Of The Month; this is a privileged anticipation from The Best of Italy, by Frances Mayes and Ondine Cohane, to be published by National Geographic in April, 2020:
Napoli
Now you're free to explore one of the most vibrant cities on earth. They used to say, See Naples and die. For the beauty, of course, beauty beyond measure with its bay and looming Vesuvius, but Naples also is a swarm of southern craziness and energy. Four on a Vespa, no problema. Drivers of minute cars putting to shame Nascar champions. Friends born there say if you are native, no other city, ever, can compare. You always will long to be back in Napoli! Stand in line for one of the primo pizza places (Sorbillo, Da Concettina, Da Michele). Explore the ancient decumanus maximus, now spaccanapoli, the "split-Naples" street with tiny dark shops, gelato sellers, and friggiatorie, quick fried food stands serving arancini, crispy fried rice balls filled with cheese or ragù. Off-shoot lanes are crowded with artisan makers, since the seventeenth century, of the revered presepi, nativity scenes, complete with pig roasting—why not? —weavers, candlemakers, bakers, donkeys, and sheep. Baby Jesus in a manger of electrified hay, and even the witch Befana, who refused to follow the wise men but atones by bringing gifts to good children on Epiphany, 6 January. Chiesa di Santa Chiara provides an oasis of calm in a majolica-adorned courtyard.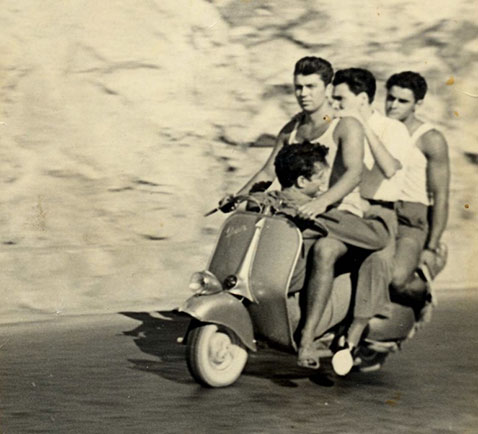 What a treat to attend a performance at Teatro San Carlo, the grand opera house begun in 1737. Wander in the centro, including via Calabritto for the best shops, and the via Chiaia, a palazzo-lined street where the trees meet overhead. I always stop at the historic Gran Caffè Gambrius for a pastry. Coffee in Naples is an art form, brief and intense, always served with a small glass of water. Just nearby, you find the glass domed Galleria Umberto I, traditionally the place for fine shops, now dinghy but still impressive. For views, and a more refined Naples, take the funicular up to Vomero's pleasant neighborhoods, shops, and restaurants.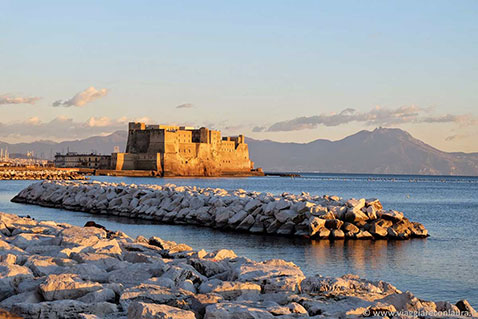 I like the pedestrian Lungomare walk along the water, and the decadent Quartieri Spagnoli. No one does decadent like Naples—dreamy, decrepit palaces with broken shutters and stucco peeling off in layers of burnt umber, putty, and apricot, iron balconies swaged with bougainvillea, massive doorways with giant lionhead knockers, laundry strung haphazardly. And, see, through the window, magnificent ceiling frescoes inside?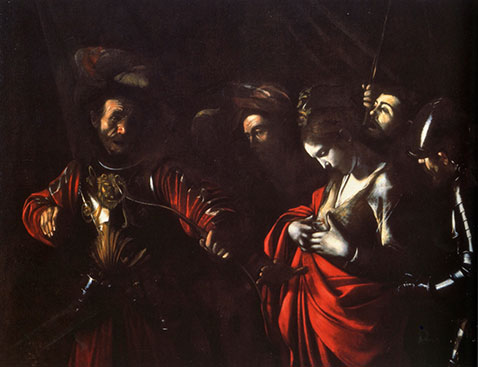 Then there's the Caravaggio quest. He spent a year in Naples, fleeing from a murder charge in Rome, then moved on to Malta, later returning for another stint. He left behind great late work. Much of it has disappeared but three magnificent canvases remain. Two marvels: At Pio Monte della Misericordia, via Tribunali 253, you'll find Caravaggio's Le Sette Opere di Misericordia, The Seven Works of Mercy. And at Palazzo Zevallos Stigliano, right in a busy shopping district at via Toledo, 185, The Martyrdom of Saint Ursula, thought to be his last work. Taxi up to Museo di Capodimonte, allowing a few hours because there's much to see—this is the largest museum in Italy. Built as a residence for the Bourbon rulers, the museum is astonishing—and weirdly lacking in visitors. In the vast rooms, find Correggio, Masaccio, Titian, Parmigianino, so many more, plus the grand royal apartments. The Caravaggio Flagellation of Christ hangs in lone splendor. The buffed and luminous Christ commands all the light, while his shadowy torturers obviously relish their work. What a mighty painting—the suffering palpable, the contrasting light increasing the tension, the rigorous composition intensifying the emotion. Caravaggio: all drama and momentum, like Naples itself.
Frances Mayes
www.francesmayesbooks.com
www.tuscansunwines.com
When Frances visited Naples, unfortunately one of the most emotional and moving marble sculptures from XVIII century was under restoration and she was unable to access the Museum of Cappella Sansevero where, amongst other jewels, you can marvel in front of the "Cristo velato".
Please find some useful links below: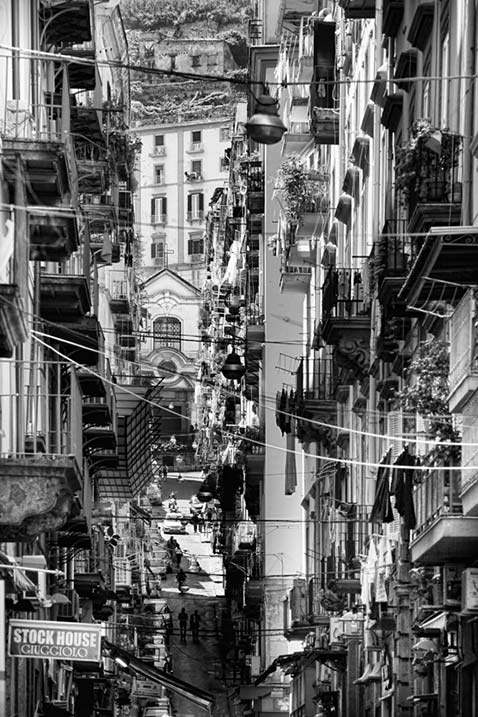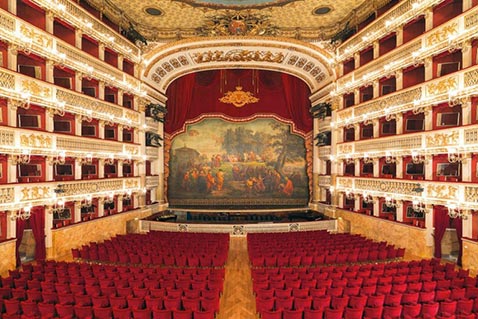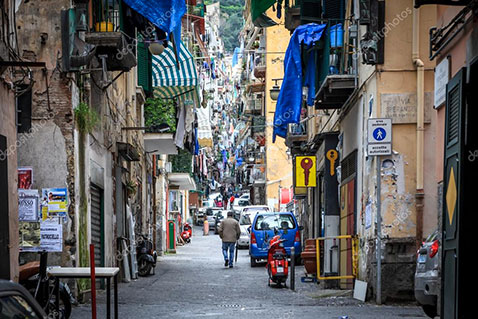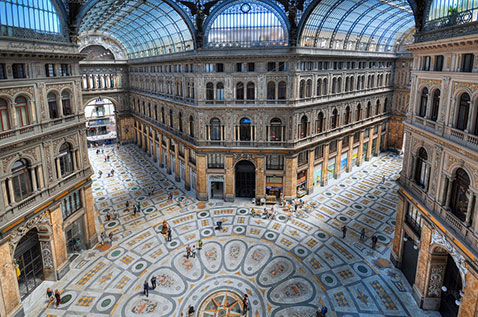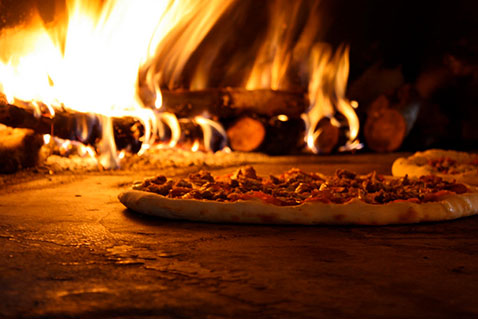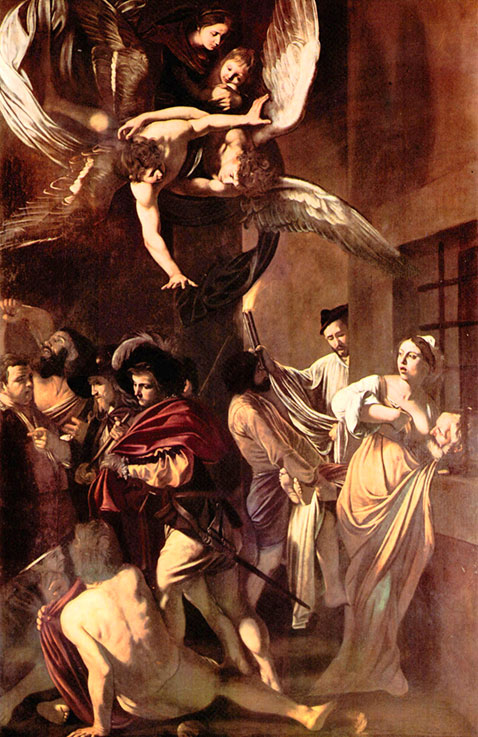 The Seven Works of Mercy (Caravaggio)