Owner's Photo Competition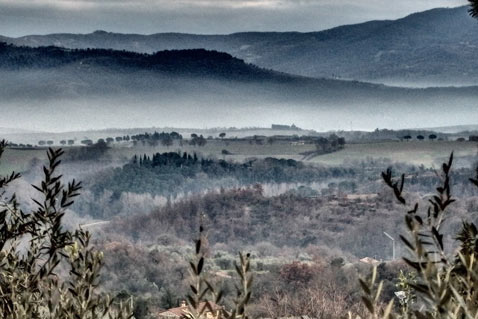 And the winner of this months Owner's photo competition once again goes to Jeremy Bilham from Hampshire UK.
This month we award Jeremy for his ageless shot taken from the small medieval town of Panicale, located south of Lake Trasimeno looking south across the hills towards Orvieto. The pale colors highlight the morning mist lifting from the valley. Jeremy intentionally kept the image grainy and undefined to enhance the visionary and dreamy message.
Each month one high resolution photo will be chosen and circulated electronically; from now on the winner will fittingly be presented with a copy of the renowned American photographer Leonard Freed's photo book IO AMO L'ITALIA. Freed's exhibition Io amo L'italia was held during 2012 in Milan, Rome and Turin and well supported by both critics and the general public.
Leonard Freed once referred to his relationship with Italy as a "love story". This passion reaches back a long way, beyond his career in photography, to his first interest in the medium, which began on his initial trip to Europe in 1952.