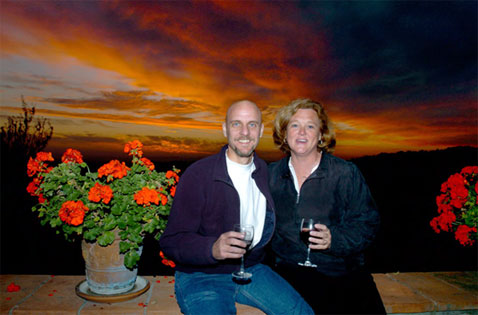 Steve and Lota Hahn, Green Mills, Pennsylvania USA
We feel very blessed to have found Borgo di Vagli! We had been traveling to Italy since 2001, and had been leasing beautifully restored villas in various parts of Tuscany. We fell in love with Tuscany and Umbria and we dreamed that one day we could own there so we could have place to come with family and friends over the years.
Steve is half Italian and it seemed that the Italian way of life was one of those experiences we had to embrace.

Owner's Photo Competition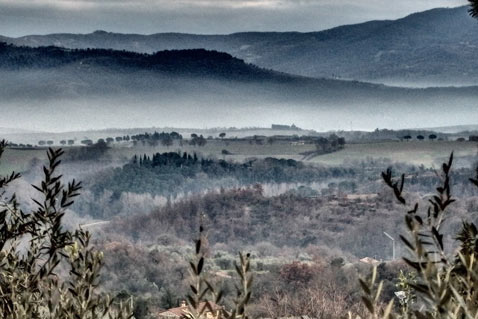 And the winner of this months Owner's photo competition once again goes to Jeremy Bilham from Hampshire UK.
This month we award Jeremy for his ageless shot taken from the small medieval town of Panicale, located south of Lake Trasimeno looking south across the hills towards Orvieto. The pale colors highlight the morning mist lifting from the valley. Jeremy intentionally kept the image grainy and undefined to enhance the visionary and dreamy message.

If you were at Borgo di Vagli in your Tuscan residence in the coming months, below are a few attractions to consider visiting.


Lo Scoppio del Carro
Florence 20th April 2014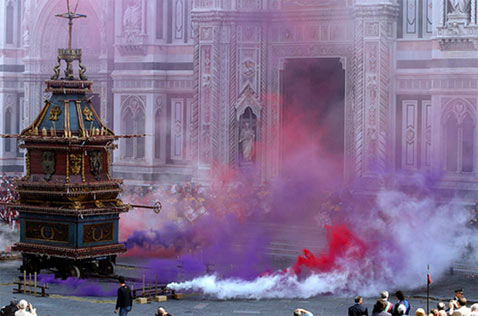 28th Edition of the Hill Climb for Historic Cars
Camucia Cortona
11 - 13th April 2014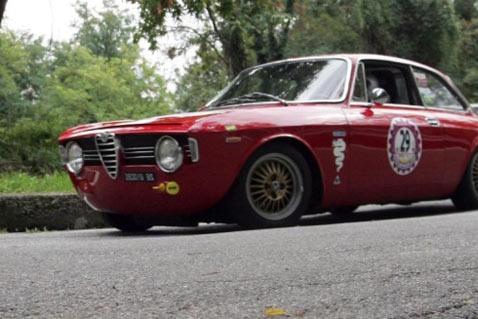 Colata dei Ceri (Casting of Candles)
Cortona, Piazza della Repubblica
May 23rd at 9pm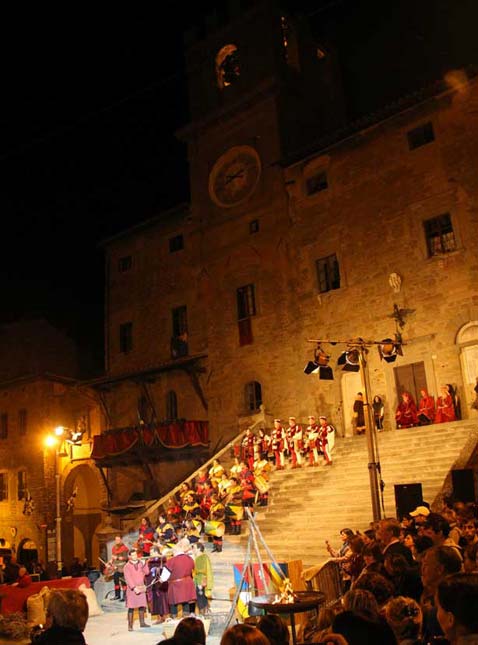 Stuffed Chicken Parcels - Saccotini di Pollo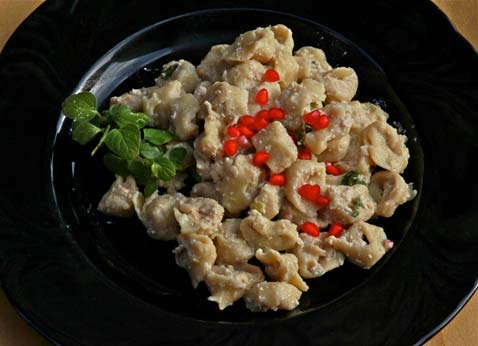 For those of you who haven't yet visited Borgo di Vagli and for those who had the enjoyment of experiencing Dina's mouth-watering casalinga cuisine in the Hamlet's trattoria I' cche c'é c'é, in each newsletter we continue to highlight one of Dina's popular recipes for you to try at home. This month we highlight her stuffed chicken parcels- saccottini con pollo.


Yangon in Myanmar, Burma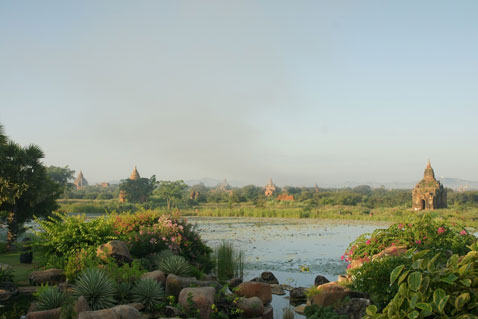 Each month we highlight a place of interest around the globe that we consider as unique as Borgo di Vagli. The tips are selected as they either show respect for the environment, nature, and architectural beauty or are deeply indigenous to their individual origin.