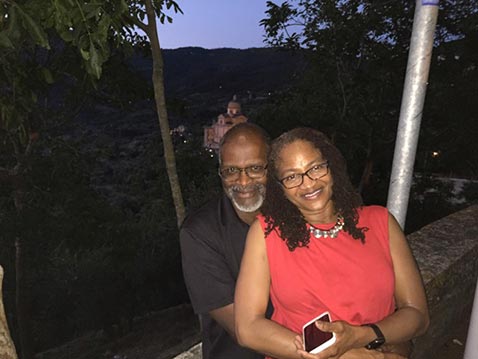 Tony and Wendy Yeldell
I fell in love with Italy during my first visit to Vicenza many years ago and never forgot the beauty of Venice, the delicious food. I was hooked. I am also a fan of the movie "Under the Tuscan Sun". After I watched it the first time, the memories of beautiful Italy came rushing back.

Owner's Photo Competition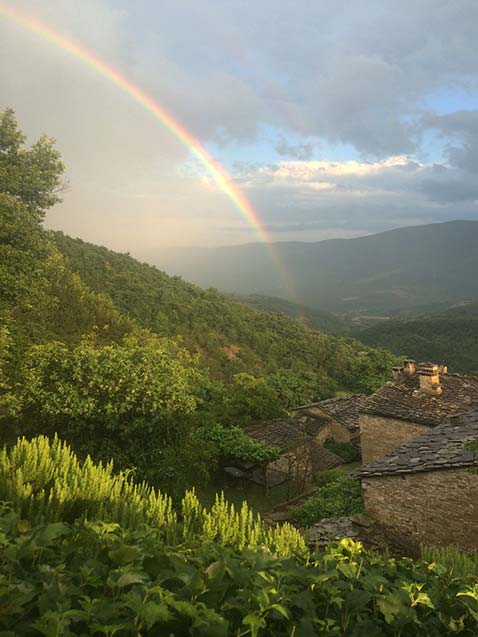 And the winner of this months Owner's photo competition once again goes to Harald Kobbe of Bergen, Norway.
Harald captured this stunning rainbow image gracing Vagli and down towards the rich Niccone valley from his residence early one summer morning.

Sagra della Bistecca - T-bone Steak Festival
Cortona
14-15 August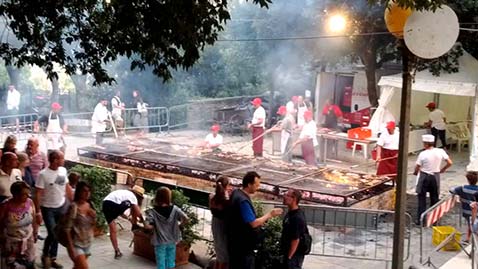 Cortona On The Move 2016 Exhibitions
Cortona
July 14 | October 2 2016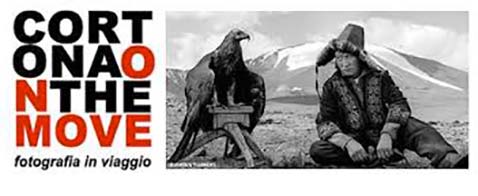 Cortona Mix
Cortona
July 26 | August 7 2016
Festa dei Barbari
Castel Rigone
4 - 7 August
International Festival of Young Performers
Castel Rigone, Passignano sul Trasimeno (PG)
July 23 | August 28 2016
Tagliatella festival
Mercatale
5-7 August and 11-15 August
Palio of Siena
Siena
August 16
Volterra AD 1398 – Medieval Festival
Volterra
August 28

Trofie with burrata cream, cherry tomatoes and pesto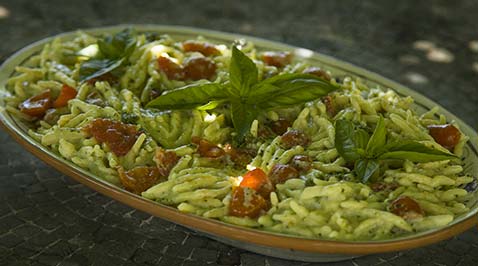 For those of you who haven't yet visited Borgo di Vagli and for those who had the enjoyment of experiencing Dina's mouth-watering casalinga cuisine in the Hamlet's trattoria I' cche c'é c'é, in each newsletter we continue to highlight one of Dina's popular recipes for you to try at home, this month we highlight Tiziana's Trofie with burrata, cheery tomorates and pesto Trofie is short pasta that originates from Liguria similar to Pici (no eggs) but shorter and twisted!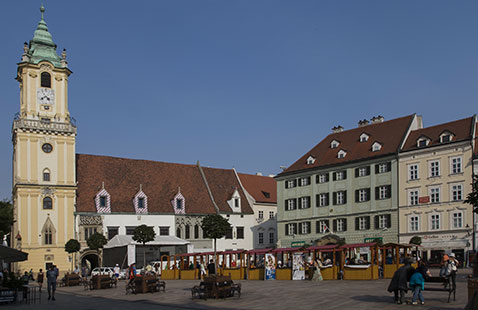 Each month we highlight a place of interest around the globe that we consider as unique as Borgo di Vagli. The tips are selected as they either show respect for the environment, nature, and architectural beauty or are deeply indigenous to their individual origin and this month we encapsulate all of these components. This month we highlight Fulvio's recent trip to Bratislava