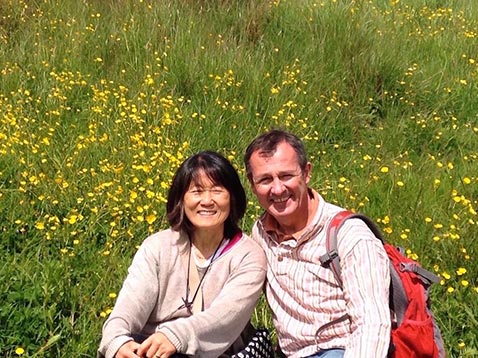 Peter and Hiroko Macfarlane, Cheswick, London UK
I first heard of the Borgo a few years ago and registered interest online, but in a rather-half hearted manner as we had no particular plans to buy a property abroad at the time and when the regular updates came through I did not pay much attention.  

Owner's Photo Competition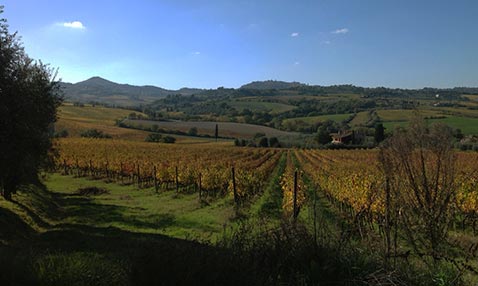 And the winner of this months Owner's photo competition once again goes to Noëlle Pottier from Saint-Hilair, France
In Noelle's words: "This image was taken from a white (unpaved road) between Acquaviva and Montepulciano. We like to go there in the Autumn, in order to admire the golden vines, as well as the red ones in some places."


If you were at Borgo di Vagli in your Tuscan residence in the coming months, below are a few attractions to consider visiting.


Klimt Experience
Santo Stefano Al Ponte
Florence
Now until April 26 2017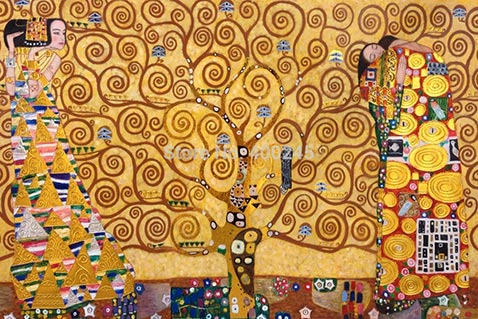 Bill Viola. Electronic Renaissance
Palazzo Strozzi
Florence
10/03/2017 – 23/07/2017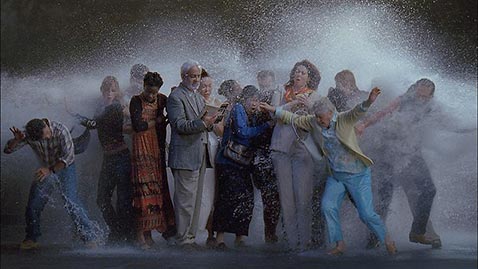 Archidado Joust
Cortona
Sunday 7 May 2017
The Avignonesi Ferrari Gourmet Tour

Avignonesi and Ballooning in Tuscany
Wine in the Sky Experience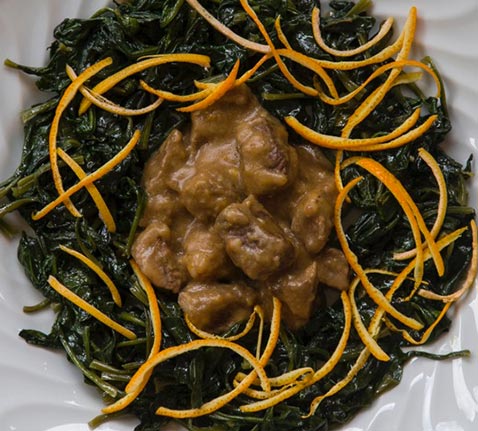 For those of you who haven't yet visited Borgo di Vagli and for those who had the enjoyment of experiencing Dina's mouth-watering casalinga cuisine in the Hamlet's trattoria I' cche c'é c'é, in each newsletter we continue to highlight one of Dina's popular recipes for you to try at home. This month we highlight her veal in a grapefruit sauce accompanied by fresh spinach.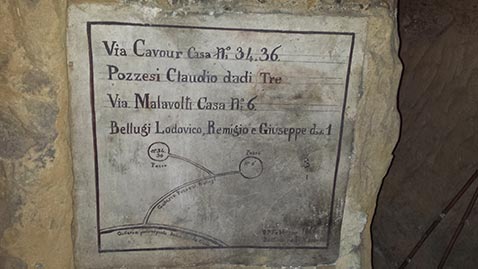 Each month we highlight a place of interest around the globe that we consider as unique as Borgo di Vagli. The tips are selected as they either show respect for the environment, nature, and architectural beauty or are deeply indigenous to their individual origin.